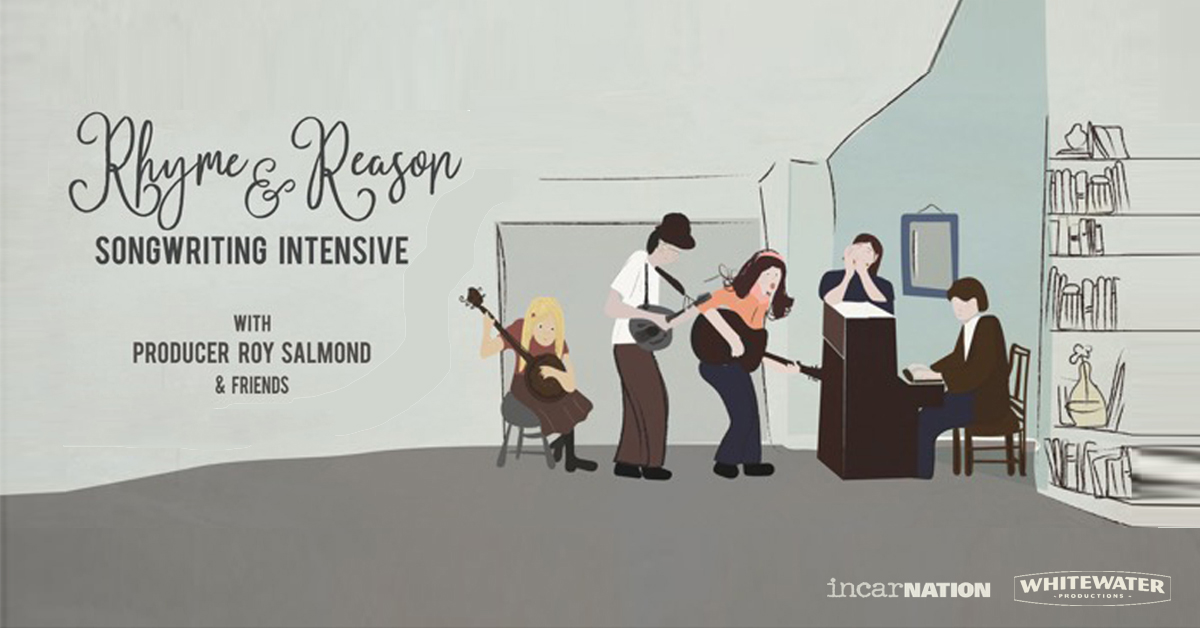 Incarnation Ministries and Whitewater Productions are offering a Songwriting Intensive for 4 consecutive Saturdays in the month of October, beginning on October 8th. This intensive will be a collaborative affair of sharing songs together for critique, guided by myself as well as professional writers such as Vancouver's Carolyn Arends and Winnipeg's Murray Pulver. The intensive includes a simple demo of a song for each attendee recorded at Whitewater Studios.
Our time together will be fun and informative, and we'll be shaping each other's music and gaining valuable input and tips that will affect the quality of each participant's songwriting.
Any musical style is fine, but I will choose applicants that are complimentary to each other. The successful applicants will want to learn and grow in their songwriting skills, and learn from each other in a safe and nurturing environment at Whitewater Studios in Surrey BC.
The Intensive takes place all four Saturdays in October: the 8th, 15th, 22nd and 29th, from 1 PM to 5 PM. The cost is $150 (plus GST) for the WHOLE four days. Payment is due upon acceptance via Paypal.
There is only room for 5 writers so sign up now.
Hope To See You Here! ~ Roy Salmond
Roy Salmond is an award winning producer who has worked with and produced many award winning songwriters and chart topping songs in his 30-year career. Sessions will be held at his Whitewater Productions Studio replete with a host of acoustic and electric guitars, grand piano and top of the line analog and digital recording gear.
Come and gain experience to hone your craft!