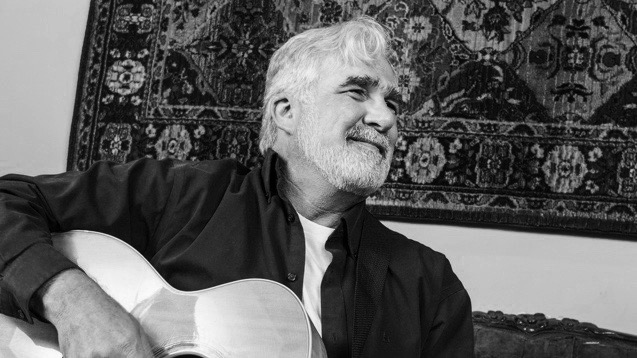 Between The Notes
On a dare from a colleague, I started writing Between The Notes in late 2016.
BTN started as a blog about the arts, and faith, but morphed into a journal of my lfe, and all the twists and turns that journey entails. There's still much about the arts and music, but also about grappling with the wonder, heartache and the vagaries of life.
I've written often about how much these musings mean to people, as well they mean a lot to me – I see them as reminding me of values I need to be reminded of. Remembering to remember so to speak.
So your generous donations help me carve off the time and space to create this work that have meant much to me and hopefully, to the subscriber base and social media base I write.
Thank you again for all your support in these creative aspirations!
Active Wisdom – November 15, 2023
Healing In The Holding – November 8, 2023
Feeling Better  |  November 1, 2023
Dreaming of Trees  |  October  18, 2023
What Do You Mean?  |  October 11, 2023
Budget For Crazy  |  October 4, 2023
One Monkey Don't Stop No Show  |  September 27, 2023
The Intimacy Of Anger  |  September 20, 2023
Everything I Own Was Given To Me  |  August 30, 2023
A Life Of Our Own  |  August 23, 2023
Listen Differently  |  August 16, 2023
Nowhere And Everywhere – August 9, 2023
Positively Taking For Granted  |  July 26, 2023
Decisions Decisions  |  July 12, 2023
Raising Good Ancestors  |  July 5, 2023
Anxiety/Curiosity  |  June 28, 2023
Naming The Bull  |  June 14, 2023
Playing Oregano  |  June 7, 2023
Too Close For Comfort  |  May 17, 2023
Failing St. Francis  |  May 3, 2023
The Fluidity Of Days  |  April 26, 2023
The Problem With Problems  |  April 5, 2023
The School Of Life  |  March 29, 2023
To Do And To Be  |  March 22, 2023
The Charity Of Kindness  |  March 8, 2022
Senses And Sensibilities  |  March 1, 2023
Dichotomy Dancing  |  Feb. 22, 2023
The Beauty Of Small – February 15, 2023
Disappointment – February 8, 2023
A Symbiotic Symphony – January 25, 2023
Love And Admiration  |  January 18, 2023
What Do you Play? |  January 11, 2023
Inconsolable  |  January 4, 2023
The Longest Night Shortest Day  |  December 21, 2022
An Old Story  | December 14, 2022
Grateful Notes  | December 2022
Success And Failure  |  December 7, 2022
Theory And Practice  |  November 30, 2022
A Beautiful Sadness  |  November 23, 2022
The Work Of Rest  |  November 2, 2022
Wait Alone In Stillness  |  October 26, 2022
Amazon The Omnipotent  |  October 12, 2022
Inexpressible  |  October 5, 2022
Banisters  | September 28, 2022
What I Really Wanted  |  September 21, 2022
Brave, And Not Alone  |  September 14, 2022
Supernatural  |  August 31, 2022
The New Symphony  |  August 24, 2022
Inauthentic Authenticity  |  August 10, 2022
More Sides Now  |  August 3, 2022
What's On Your Coffee Table?  |  July 27, 2022
The Lapping Waves  |  July 13, 2022
Treasure Or Toss  |  July 6, 2022
The Kindness Of Strangers  |  June 29, 2022
Avocado Roulette  |  June 22, 2022
Ch-Ch-Ch-Changes  |  June 18, 2022
Walls Don't Say Good-Bye  |  June 8, 2022
Listening To 'Get'  |  June 1, 2022
It Takes Courage  |  May 25, 2022
A Blessing For A Guitar Changing Hands  |  May 18, 2022
Tuning Into Mystery  |  April 27, 2022
Making A Mark  |  April 20, 2022
The Next Step  |  April 13, 2022
Evolve AND Die  |  April 6, 2022
Serious Frivolity  |  March 29, 2022
The Road Less Traveled  |  March 23, 2022
Uncomfortable Intimacies  |  March 16, 2022
Every Day Is Something!  |  March 9, 2022
The Kaleidoscope Of Nuance  | March 2, 2022  
Possessing  |  February 23, 2022
Life Eedits  |  February 16, 2022
To Tell Our Story  |  February 9, 2022
Noticing Shoes  |  February 2, 2022
Discovery In Delight  |  January 26, 2022
Being Known |  January 19, 2022
The Playlist Of Our Preferences  |  January 12, 2022
To Find Your Mayo  |  January 5, 2022
Buttons and Faders and Knobs  |  December 29, 2021
The Gift Of Dark  |  December 22, 2021
Shipwrecks  |  December 15, 2021
Grateful Notes  |  December 5, 2021
The Gift Of Storms  |  December 1, 2021
Catastrophes |  November 24, 2021
You Can't Hurry Rest  |  November 17, 2021
Difficult Beauty  |  October 27, 2021
The Sum Of Our Past  |  October 20, 2021
I Almost Love You  |  October 13, 2021
Sound & Fury: Declarative Statements  |  October 6, 2021
Swimming In Transients  |  Sept 22, 2021
Ode To The Unknown Cheese  |  Sept 15, 2021
Slow Crows  |  September 8, 2021
All The Diamonds  |  September 1, 2021
"Oh – You Again."  |  August 18, 2021
Achievement Versus Fulfillment  |  August 11, 2021
Opening My Hood  |  August 4, 2021
The Safety Deposit Box  |  July 21, 2021
Why Can't I Just feel The Way I Feel !?!  |  July 14, 2021
Unresolved Questions  |  June 30, 2021
Every Breath We Take  |  June 23, 2021
Seen And Being Seen  |  June 16, 2021
Just The Way We Aren't  |  June 2, 2021
Don't Shoot The Message  |  May 26, 2021
Connection Over Comfort  |  May 19, 2021
Happy In My Own Shoes  |  May 12, 2021
Kill Switch To Presence  |  April 28, 2021
A Fuller Emptiness  |  April 21, 2021 
When Life Gives You Accordions  |  April 14, 2021
Picks In My Pocket  |  April 7, 2021
When The Melody Takes Over  |  March 31, 2021
The Eternal Why? |  March 24, 2021
The Nuance Of Neve  | February 17, 2021 
The Blessing Of Boredom  |  February 10, 2021
Born To Play  |  February 3, 2021
The Beauty Of Boundaries  |  January 27, 2021
Blessing The Unexpected  |  January 20, 2021
Beginnings and Ends  |  January 13, 2021
Happy New Year  |  January 1, 2021
Grateful Notes II  | December 27, 2020
Small Things  |  December 23, 2020
Home For The Holidays  |  December 16, 2020
Grateful Notes  |  December 12, 2020
A Shot Of Hope – |  December 9, 2020
Is There A YouTube Video For That? |  December 2, 2020
Espresso Days | November 25, 2020
What's Your Oxblood?  |  November 18, 2020
Signal Flow  |  November 11, 2020
The Permanent Things  |  November 4, 2020
The Intimacy Of Truth  |  October 28, 2020
The Communal Imagination  |  October  21, 2020
Jumping Puddles  October 7, 2020
The Film Of Familiarity  |  September 30, 2020
Welcome Them All  |  September 23, 2020
To Feel Or Not To Feel?  |  September 16, 2020
You Can't Give What You Haven't Got  |  September 9, 2020
The Three Gates  | September 2, 2020
The Troublesome Pest  |  August 26, 2020
The Effort Of Effortless  |  August 19, 2020
Forgive And Remember  |  August 5, 2020
The Quality Of The Song  |  July 29, 2020
Choose Your Perspective  |  July 22, 2020
The One-Sided Conversation  |  July 15, 2020
What Catches Our Eye  |  July 8, 2020
The Unexamined Bug  July 1, 2020
Learning To Float  |  June 3, 2020
A Volcanic Reflection  |  May 27, 2020
Capacity and The Flaccid Balloon  |  May 20, 2020
The More of Now  |  May 13, 2020
The Stories We Tell Ourselves  |  April 29, 2020
The Tension Of Connection  |  April 22, 2020
Are We There Yet?  |  April 15, 2020
When I Survey The Wondrous Cross  |  April 12. 2020
Where The Dance Is  |  April 8, 2020
Learn To Walk, Walk To Learn  |  April 1, 2020
The Clumsy Dance Of Lament And Hope  | March 25, 2020 
The Road Less Traveled  |  March 18, 2020
The Ongoing Ongoingness  |  March 11, 2020
Let Us be Quiet Together  |  March 4, 2020
Today Is All We Have!  |  February 26, 2020
User Experience  |  February 19, 2020
Orange Pylons  |  February 12, 2020
The Grand Manifestation  |  January 15, 2020
Finding the Fred In Us  |  January 8, 2020
The Gift Of Dark  |  December 25, 2019
The Sounds Of Christmas  |  December 18, 2019
Grateful Notes  |  December 15, 2019
The Evolving Christmas Playlist  |  December 11, 2019
Room In The Inn Of Mystery  |  December 4, 2019
Where The Lost Things Are  |  November 20, 2019
Doubt Wisely  |  October 30, 2019
Small Moves  |  October 16, 2019
Leaky Thoughts  |  October 2, 2019
Changing Birthdays  |  September 18, 2019
Crossover Hit  |  September 11. 2019
Let The Playing Begin!  |  September 4, 2019
Life In The VU  |  August 14, 2019
Animated Sensitivity  |  August 7, 2019
The Mythical Terminus  |  July 31, 2019
Smile When You Sing  |  July 17, 2019
The One Before The One  |  July 10, 2019
When Neurons Misfire  |  June 26, 2019
In This Moment  |  June 19, 2019
Living Backward Through The Day  |  June 5, 2019
Nova The Shame Dog  |  May 29, 2019
Cutting The Coat  |  May 15, 2019
How Was Your Experience?  |  April 24, 2019
Leap Of Faith  |  April 17, 2019
Full Bandwidth  |  April 10, 2019
The Right Combination  |  March 13, 2019
Like And Dislike  |  February 27, 2019
Impediments  |  February 20, 2019
Sinning Against The Day  |  February 13, 2019
Discovering  |  February 6, 2019
Different Races, Goals and Finish Lines  |  January 30, 2019
New Every Morning  |  January 23, 2019
Faithful Adventure  |  January 16, 2019
The Way Of Gift  |  January 9, 2019
Between The Mistakes  |  January 2, 2019
Blessing The Starless Night  |  December 26, 2018
A Beautiful Question  |  December 19, 2018
Awake To Wonder  |  December 12, 2018
First We Sing…  |  November 14, 2018
I Listen For A Living  |  November 7, 2018
To Practice The Presence  |  October 31, 2018
A Long Boring Conversation In The Same Direction  |  October 24, 2018
To Fill The Space In A Beautiful Way  |  October 17, 2018
True Friends  |  October 10, 2018
Practice Makes Progress  |  October 3, 2018
The Big One  |  September 26, 2018
Perspective  |  September 19, 2019
Live Joyfully  |  September 12, 2018
True Art Loves  |  September 5, 2018
Everyone Is Sacred  |  August 29,2018
Part Of The Mystery  |  August 8, 2018
Some Thoughts On Words  |  August 1, 2018
Required Listening  | July 25, 2018
Everything And Nothing  |  July 18, 2018
Wholeness Is Not Perfection  |  July 11, 2018
Through Another Lens  |  July 4, 2018
Balance Doesn't Suit You  |  June 27, 2018
Love Participates  |  June 20, 2018
Don't Be Afraid  |  May 30, 2018
One Note Of Truth  |  May 16, 2018
Prayer On The Pectoral Fly  |  May 9, 2018
Everyone Is Interesting  |  May 2, 2018
Love Is Its Own Reward  |  April 25, 2018
Listen To The Sounds  |  April 18, 2018
A Difficult Truth  |  April 11, 2018
When I Survey The Wondrous Cross  |  March 28, 2018
The Place The Something Happens  |  March 21, 2018
Flawed Characters  |  March 14, 2018
Whoever Loves God Loves All That God Loves  |  March 7, 2018
Stay Awake  |  February 28, 2018 
The Teacher Moves You On  |  February 21, 2018
 Ends We Live For  |  February 14, 2018
On Irrelevance  |  February 7, 2018
If We Don't Remember  |  January 31, 2018
Personal Relationships  |  January 17, 2018
Word Of The Year  |  January 3, 2018
Christmas Postlude  |  December 27, 2017
The Space Between The Notes  |  December 17, 2017
Why Don't You Write A Blog?  |  December 13, 2017
You Can Only Be Healed Where You Are Broken  |  November 29, 2017
Check Your Ego  |  November 22, 2017
IncarNATION Notes  |  November 21, 2017
The Gift Of The Beautiful  |  November 15, 2017
You Never Know What A Day May Bring  |  Nov.1, 2017
The Perpetual Dance  |  October 25, 2017
One Day At A Time  |  October 18, 2017
Expressing The Inexpressible  |  October 4, 2017
Making It  |  September 27, 2017
Curiosity  |  September 13, 2017
Delighting In Delight  |  September 6, 2017
To Be Continued…  |  August 30, 2017
Breaking Free  |  August 16, 2017
What. We. Love.  |  July 12, 2017
Ha! Made You Look!  |  June 28, 2017
Is That What I Look Like?  |  June 21, 2017
Let The Song Play You  |  June 14, 2017
What Is The Sound Of Rain?  |  June 7, 2017
Great And Beautiful Things To Do  |May 31, 2017
Generous Attention  |  May 24, 2017
The Good Question  |  April 26, 2017
When I Survey The Wondrous Cross  |  April 12, 2017
Jump In The River  |  April 5, 2017
Running The Race  |  March 29, 2017
It's Different When It's Personal  |  March 22, 2017
Playing Catch  |  March 15, 2017
What Plays You?  |  March 8, 2017
This Is Not A Moral Issue  |  February 22, 2017
Saying Yes  |  February 17, 2017
Good Adventure  |  February 10, 2017
They'll Know We Are…  |  February 2, 2017
Different and Unique  |  January 18, 2017
Every Happening Great and Small  | January 13, 2017
So Dickens, Jeremiah and George Michael walk into a bar…  |  December 31, 2016
New Every Morning  |  December 29, 2016